stash enhancement
i *heart* sundays. for some reason, i'm usually pretty productive (relatively speaking). but, when i woke up this morning, it was so dreary out. cold, dark, gloomy and rainy. so, i started doing my weekly chores, and as i was doing laundry, i realized that it'd be a good idea to go and visit one of my local yarn stores that i haven't been to yet. i received a bunch of coupons and flyers in my goodie bag from stitch 'n pitch a few weeks back, and one of those was for
my sister's knits
, so, after a quick google search to make sure they were open, i hopped in the car and headed over to beverly. i swear, i spent almost as much time *getting there* (dan ryan traffic? on sunday afternoon? apparently, it's not unheard of) as i did in the shop, but, it definitely was worth it. the shop is filled with just *fabulous* yarns, some which i've never seen previously, and the owner, carol, is super-sweet (as are her two dogs) and helpful!
i actually went on my yarn shop mission today with a few projects in mind (much unlike my usual lys trips), so, i was able to purchase yarn that is actually *useful* to me, instead of just drool-over gorgeous... :) but now for the best part: the photos!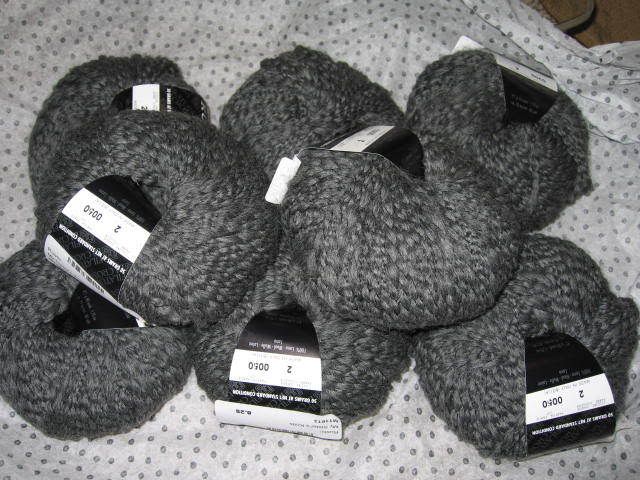 'rustic' by filatura di crosa, from the sale bin. i just couldn't pass it up. can we say fabulous cabled scarf with this one?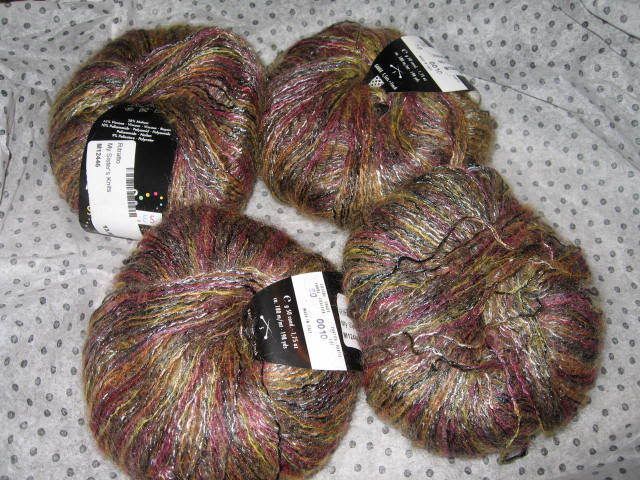 'ritratto' by s. charles. also from the sale bin, and hence not 'passable'. for a fabulous evening shawl of some sort.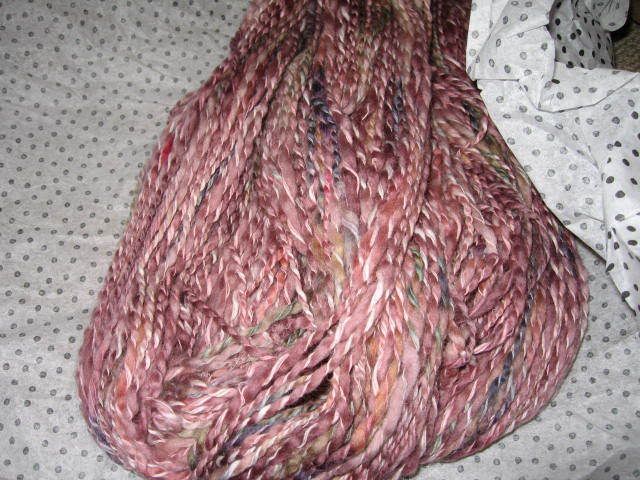 'prism' by colinette, color #84, cinnamon. utterly fabulous. i'm planning on a scarf and hat for this one. or maybe just a scarf.
'henna' by manos del uruguay, color #26, variegated purples. intended for the falling leaves scarf for my boyfriend's mom's christmas present.
'multicolor' by filatura di crosa, color 4053. absolutely gorgeous with a slight shimmer. intended for the 'misty garden' scarf from scarf style.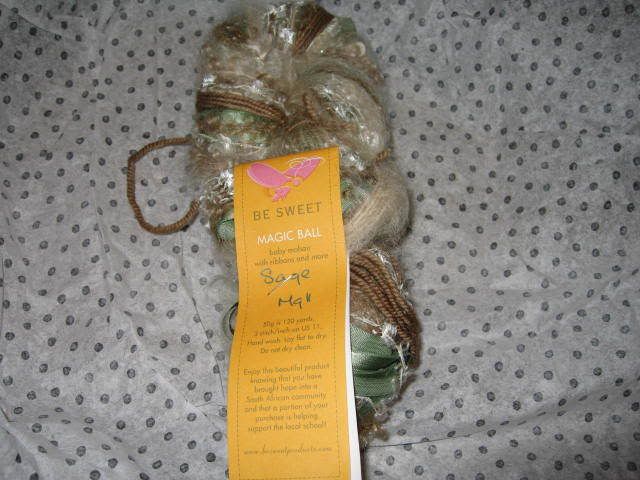 'magic ball' by be sweet. made by a group of women in south africa. absolutely *flippin'* gorgeous. i couldn't resist. the colors are just *so* me. this will knit up to a scarf, on #35 needles.
and for my most indulgent purchase of the day:
'kid silk haze' by rowan, color #590, pearl. intended for the 'daphne shawl' from french girl.
the overall verdict of
my sister's knits
? an *absolute* go-to. this store will definitely be on my list of favorite local yarn stores. yay!
(by the way, one of these days, i'll have to figure out how to do one of those flickr (is that how you spell it?) accounts that everyone has on their sidebars... that way, i can admire my stash slideshow-style!)