secret pal swag!
so, on my trip to my
super nice
post office early last week, i was presented with a few boxes, one of which contained my second secret pal 9 package! i wasn't even at chicago ave. yet before the box was torn open, to peek inside: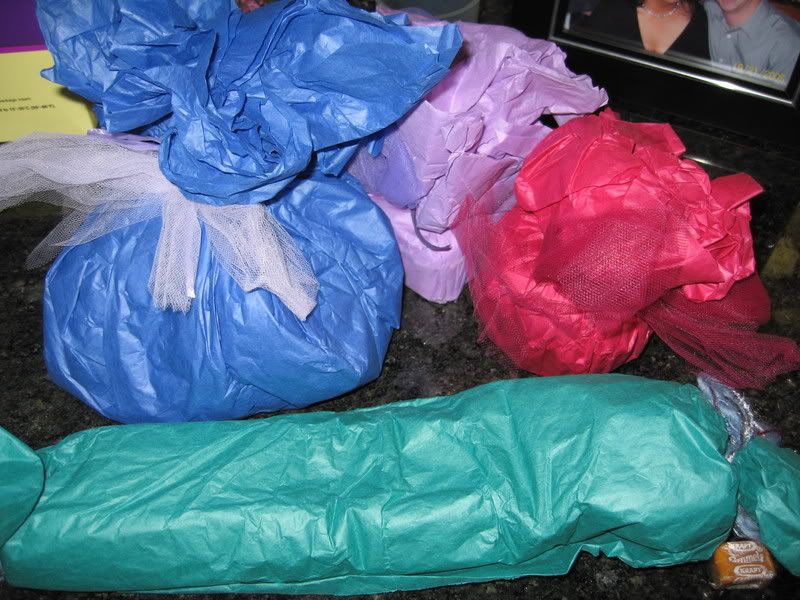 of course, i couldn't *open* all the pretty lovely presents, i had to wait until i got home that evening...and i couldn't even *belive* all the super lovely stuff i received!
super lovely gift #1: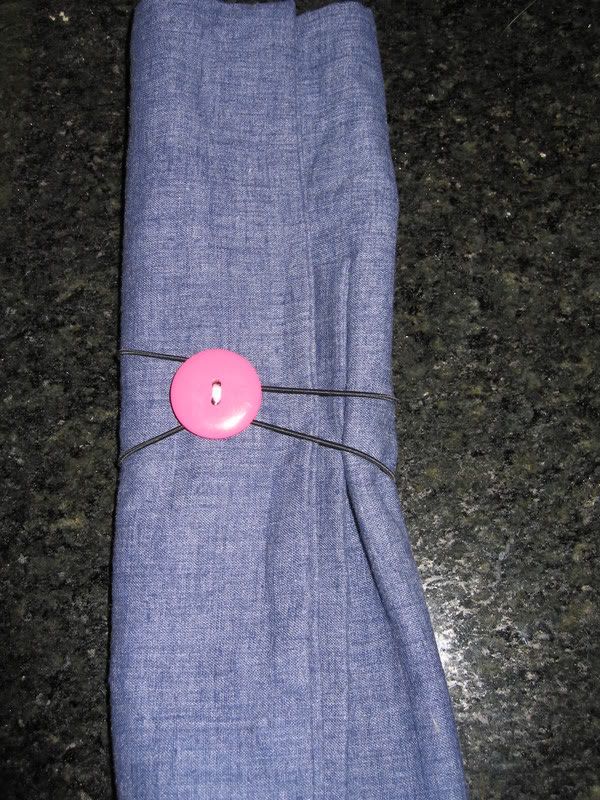 *fabulous* knitting needle holder. with a zippered pocket inside and all! and speaking of the inside, take a look at this!
it's pink! geez, secret pal...i coudln't have made a nicer one myself! :)
super lovely gift #2:
an *absolutely gorgeous* drop stitch scarf. it's a beautiful light blue hue, with a shimmery yarn carried throughout. i was *so jealous* of this scarf that i had to start one for myself! (details following!)
super lovely gifts #3:
yarn. candy. candle. = awesome! and did i mention that i probably ate like half of the caramels before i even got to north ave.?
and take a look at this super lovely card she sent me:
isn't it the cutest thing you've ever seen?
so *thank you thank you thank you* super secret pal! once again, you're the *bestest*!
yesterday (saturday), i spent running errands. it really *isn't* a good sign when you're barely out your door, and you see those bright lime-green vest clad traffic management authority people out, directing traffic. but i did manage to get my errands done, and started swatching out my sorta copycat secret pal 9 scarf:
i started actually with an orange, which i definitely did not like (too retro-looking), and then so, since i couldn't find a suitable yarn while i was out on saturday, i decided that i'd go stash diving, and ended up liking the 3rd yarn the best. in order from left to right (if you can even see it in this completely blurry photo): first was a moss green blue sky alpacas yarn, from a previous secret pal round (too blah), the second was a pink worsted weight alpaca (too bright), and the third (and my favorite) was a kettle dyed merino in a very different pinky/mauvy color (just right. like the three bears.).
this is a totally overexposed photo, but here's a little detail of my scarf:
it'll be absolutely *fabulous* when it's done. i've already knitted one of the mohair/glimmery balls up, so, i'll probably start the 2nd while i'm waiting at the dentist's tomorrow.
i've also learned one very important lesson today:
never never never never ever buy knives that are on display
my sister and i were at bloomingdale's home store this evening, and, because they didn't have the particular knife set that i wanted in a box, the associate offered the display model. so we took it. we dragged it halfway across the city (okay, total exaggeration), and, as i was removing all of the price tags on EACH INDIVIDUAL PIECE, i found that:
a.) the block was broken.
b.) the tip of the chef's knife was bent.
c.) the tip on one of the steak knives was damaged.
and, as a final kick-in-the-butt, i decided to look up to see if my knife set was even
complete
. a quick visit to
williams-sonoma.com
proved otherwise. *not only* was i missing my 8" carving knife, it was
replaced
with a 3" parer! *you've got to be kidding me!*
so yes, i learned my lesson. i will never buy open-box, display knives again. (not that i'll ever buy another set of knives, period.) i'm going to have to go to old orchard tomorrow to see if i can even
exchange
these for a set
in a box
. and, well, if not, i'll have a set of very nice, very sharp, knives in my hand. (just kidding on that last part.)
ah well. it's 1:37 in the morning, and i will be going to bed very soon. i've got a long day ahead of me tomorrow!
until next time!