now, without further ado, here are some very belated thank-yous!
first off:
*thank you, thank you, thank you* to my knitters tea swap pal,
kathy
! when i signed up for the tea swap, i figured that i'd be getting some tea. and some treats. and some random yarn from someone's stash. boy, was i wrong! not only did i get some deliciously-sounding vanilla caramel tea (which, by the way, i haven't had a chance to try just yet - so much for running late in the mornings!), she also sent along some of those asian chocolate-covered biscuit cookies (in which all varieties i *love*), and even knew that all my knitting accessories are all over the place (and nowhere to be found), and sent me the *cutest* little pouch to hold it all! she even sent me two of the most meticulously handcrafted bracelets i've ever seen - both of which have been worn already!
but enough already. now, for the best part:
some *gorgeous* malabrigo yarn, in a colorway i've never seen from them before - this beautiful brown/magenta/pink combination, which also happens to be one of my favorites as well!
but, when i don't ever blog, i have lots and lots of time to do other things, like bake, and knit. i am very proud to present one of my very few fp's this year:
can you believe it? and to think, since kathy sent me two skeins, i have enough yarn left over to make another hat - and then some! i'm considering knitting up a matching striped scarf with the other one, maybe combining it with a solid magenta from lamb's pride... possibilities, possibilities...
and now, for my *second* thank you of the evening!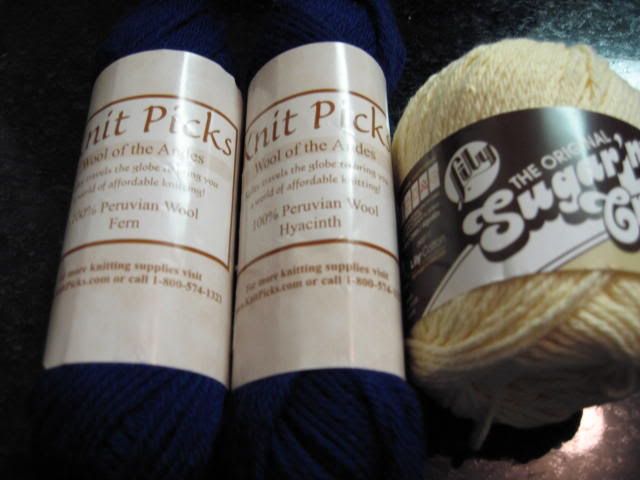 this one goes out to my
super-secret secret pal 8 partner
, who is just so secret that i don't even know their e-mail address to thank them myself - or sooner, for that matter! :)
my secret package was actually a surprise for me at the post office - when i went there, i knew that i should have had one package waiting for me, but lo and behold, the post office was actually doing their job, and they had three packages, each marked 1 of 3, 2 of 3, etc. but, still not believing that they're totally competent, i asked the guy to humor me, and just
check
to see if there was anything else. and guess what was on the very top shelf, in the furthest corner? my secret pal 8 package! let me tell you - i couldn't wait to get home to open it; i almost opened it up right there in the car!
so *thank you, thank you, thank you*! as you can see, i received a plethora of gifts in my secret package. i received a knitting reference book (which will prove to be invaluable, i'm sure), a cd full of music from plays & musicals, a little notepad (also noting that they read my mind and knew my knitting notes were all over the place) and some absolutely dee-lish smelling vanilla potpourri. of course, the best part consisted of some wool of the andes yarn, in this beautiful deep royal purple color, and yay, a skein of sugar and cream! (you just knew i needed a solid color for my "c" dishcloth, didn't you?)
last but not least, this is what has been keeping me busy for the past few hours tonight: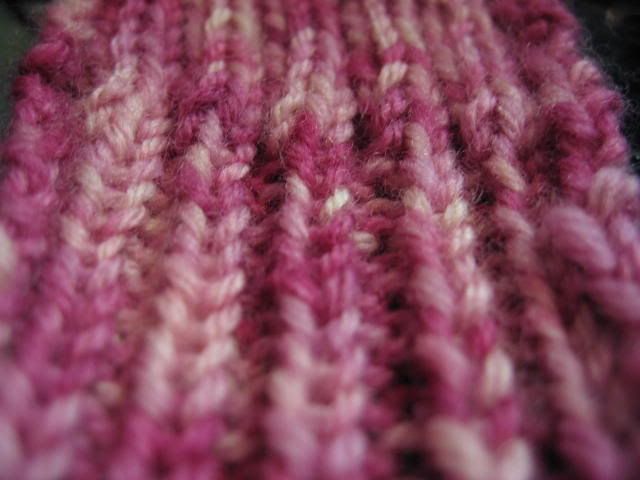 i'm knitting a
panta
out of jaeger's baby merino dk. i'm knitting on #5 needles. need i say more? i'll keep you posted... :)
i actually volunteered to work tomorrow morning, so, with that, i think i'll call it a night. until next time...