happy happy mail day! happy happy mail day!
today was an *excellent* mail day. (after arguing with the people at the post office, that is...)
i picked up tons of crafty stuff today. first, i reeceived my
mason-dixon knitting
and
one skein
books:
and then, my fabric for my
knitting tote
came in...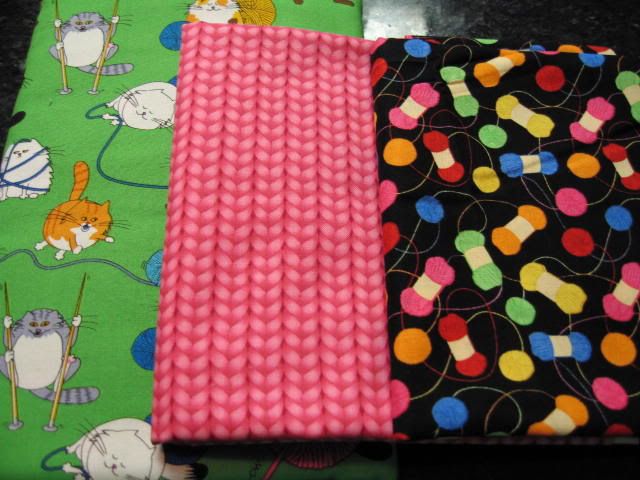 i'll be using the green cat fabric for the outside, the pink stockinette for the lining, and the black skeins fabric for the inside pocket. i picked up some pink nylon webbing at joann's today for the handles, as well!
i was also very exicted that my yarn from
knitpicks.com
came in; i ordered some yarn from their new fall lines:
knitpicks "shamrock", in flanagan (red) and dougherty (green)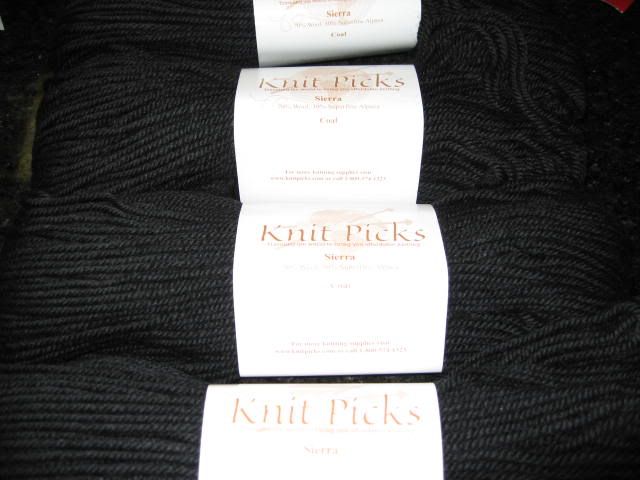 knitpicks "sierra", in coal
and last, but not least:
knitpicks "wool of the andes bulky" (finally!) in spumoni
i'm a bit bummed, because we were supposed to go to
cafe iberico
tonight for sangria and tapas, but, that fell through due to some bad news from my boyfriend's eye doctor yesterday. hopefully, everything turns out alright. but, on a brighter note, at least i get to figure out what to do with my new yarn! i've already decided that my 'dougherty' yarn is going to be knit up into a
trinity scarf
, after getting the idea from a scarf on etsy.com. (i've got to stop looking at that website! i keep on getting more and more ideas for stuff that i just *need* to make, and therefore, buy *more* yarn or other crafty stuff for!) i'm not sure how great the tweediness (is that a word?) will look as the scarf, but, hey...we'll see. i was thinking about even doing an
irish hiking scarf
with it, as well, but, we'll see. the possibilities!